Clean bill of health?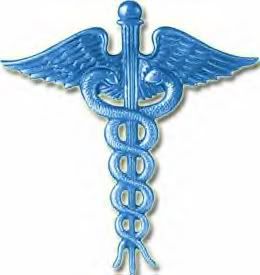 Dear Friends,

It is rare that one of the so-called "human rights" NGOs that support Palestinian terror are openly exposed. Watchdog NGO Monitor has reported the tendency of Medicines sans Frontieres (Doctors without Borders) "members [to] exploit this NGO for political goals including unsupported attacks on Israel in contradiction to the pledge to maintain independence from political powers." Of particular concern to NGO Monitor is the specialist's diagnosis: Israeli actions degrade Palestinian healthcare. Of course, Palestinian violence and terror that make the protective actions necessary do not form part of the medical record. It seems that the mental and physical health of Israeli civilians does not even get an appointment.

Today, Albawaba Middle East news service reports: Medicines sans Frontieres has been infected by the terror virus.
Palestinian charged with plan to kill Olmert
17-05-2007 , 09:12 GMT

A Palestinian man was charged Thursday in Jerusalem District Court with gathering intelligence as part of a plan to assassinate Israel's Prime Minister Ehud Olmert.

Masa'b Bashir, a 25-year-old resident of Dir el-Balah in the Gaza Strip, has a valid entry permit into Israel due to his work with the organization "Doctors without Borders," the Tel Aviv-based Haaretz newspaper reported.

The planning for the assassination was conducted at the initial level only, and did not become operational, the report added.

Popular Front for the Liberation of Palestine (PFLP) activists in Dir el-Balah allegedly recruited Bashir, and dispatched him to gather intelligence on the security arrangements at the Prime Minister's Residence in Jerusalem. He visited the site several times, and informed his PFLP handlers that the tight security would not permit the successful assassination of Olmert.

At a later stage, the PFLP decided to kill an Israeli working in archeological excavations in East Jerusalem. As part of that plan, Bashir allegedly underwent training in martial arts and firing a handgun.
Instead of their ongoing negative prognosis, Medicines sans Frontiers would be better giving a second opinion on the free medical treatment Israeli hospitals and doctors so frequently provide our Palestinian Arab neighbours.
It's Ascension Day in Switzerland today, so the phones are not being answered. But you could send your (politely worded) opinion by fax to +41 (22) 8498404.